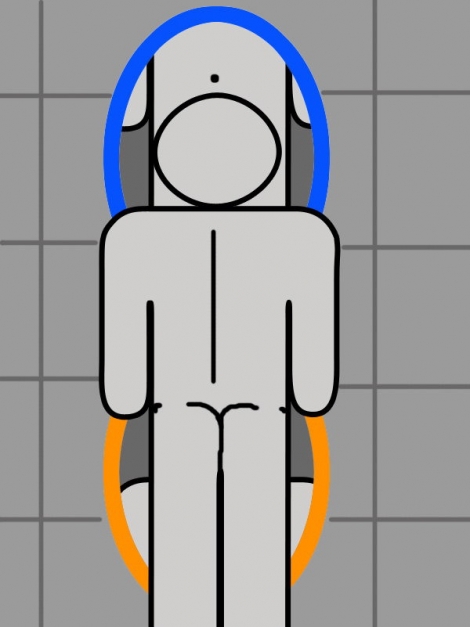 80% of guys would do this instantly.
Today I'll be reviewing Portal and Portal 2, since they're similar in gameplay but different in story. In Portal you use, well, portals (who saw that coming) to navigate your way around puzzles which increase in difficulty as you go on. You can use them to redirect lasers, to gain momentum and even to suck your own dong if you want to (well, not really.)


Gabe uses it to get even closer to food.
The series starts off in Portal 1, where you awake from a deep sleep in a "relaxation chamber" and are forced to complete a whole series of tests. Throughout you are treated like a lab-rat and instructed by a female voice, and watched through a series of cameras and viewing windows.
Gameplay in the first game is fairly simple- there are 20 or so test rooms that you move through, making good use of portal physics, which get harder as you go until the last one, which pitches you into a lake of fire for your reward of "cake". Once you escape from that, however, things begin to get interesting.
Weirdly, you never see a human scientist at all in the game, and it becomes apparent why at the end when you come face to face with the source of the female voice- a giant, murderous A.I. computer named GLaDoS, who had killed all of the Apeture Science employees, and has been trying to kill you.
Darn it, I wanted that cake.
The second game continues on from the last- after finally escaping the clutches of GLaDoS, you find yourself on the floor in the parking lot of Apeture Science laboratories, only to be dragged away by a robot who believes you to be in "the party submission position". You are put back into deep sleep and suddenly awoken by a strange, british robot named Wheatley, who wants your help to escape (again). It becomes clear quickly that something is wrong- the labs are in a state of disrepair and there are vines and plants everywhere, suggesting that you may have been asleep for a very long time. Once again you find the portal gun and try to get out of there, but not before you accidently awaken GlaDoS. I wont reveal any more after that, for I fear some readers wont have played Portal 2 yet, though I thoroughly advise you to do so- it really is an epic game.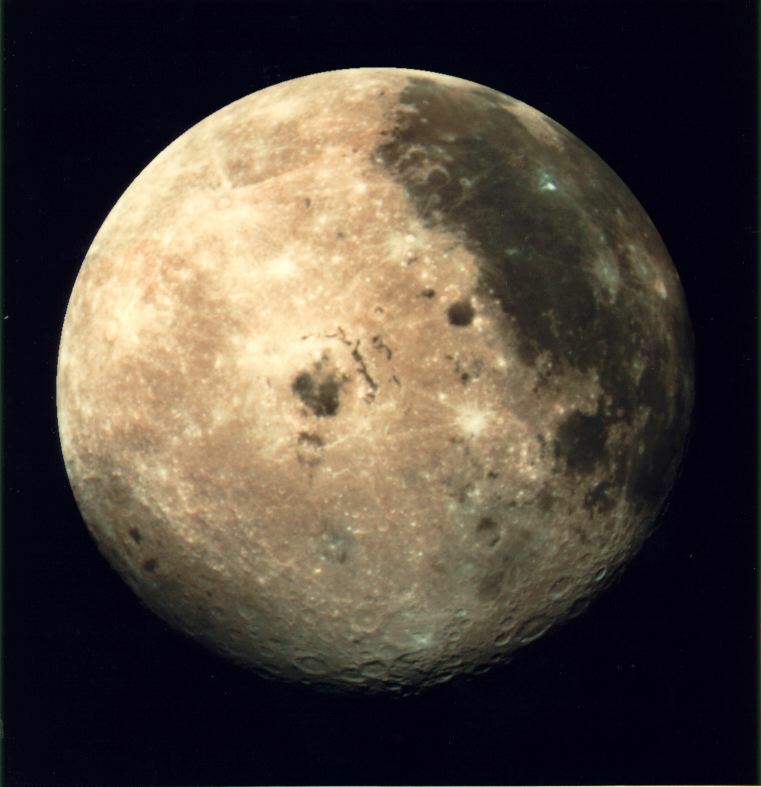 Overall, the Portal series revived the puzzle genre of gaming in a big way- millions of people played the first game when it was released with Valve's Orange Box bundle, and it blew most of them away with how different and awesome it was- me included. Consequentially, Portal 2 was extremely hyped up, and for the first time in my experience, it totally lived up to my expectations. Truly, it is a masterpiece of gaming, combining humour, story and gameplay perfectly, and I would strongly advise anyone who hasnt played either of the Portal games to go out and buy them now- they're worth every penny. As always, I hope you found this review helpful, and leave a comment or follow me if you enjoyed reading it!
Just a tip- don't try this. You'd probably rip a hole in reality.